Sleeping
RENOVATION
From Thursday 2 January 2020 we will renovate our latest standard rooms into comfort hotel rooms that can be reserved from mid-April 2020. Due to the renovation work you may experience some noise / disruption between 9:00 AM and 4:30 PM Monday through Friday. Of course we try to keep this to a minimum!
Suites
Sauna deluxe suite
A beautiful modern decorated hotel room, located on the 2nd floor of our hotel. The room has a semi-open bathroom next to the bathroom with a double sauna, whirlpool tub and shower with shower bucket and rain shower and toilet, twin beds, flat screen, desk, comfortable atmospheric sitting area, telephone, blue tooth music box, coffee / tea Facilities (Nespresso), fridge, wireless internet and a balcony. The rooms are equipped with climate control. Dogs not allowed.
The image concerns an atmosphere impression.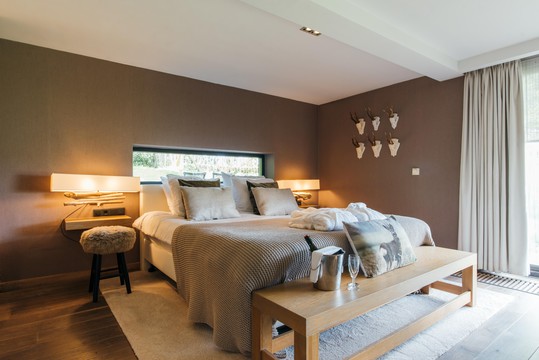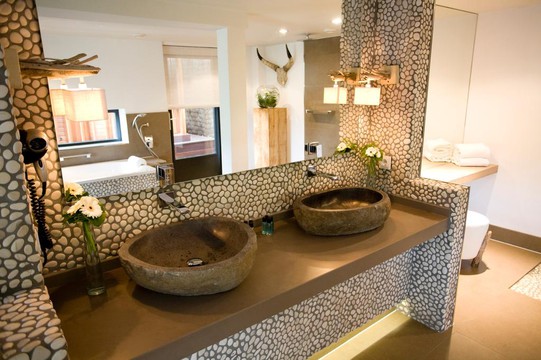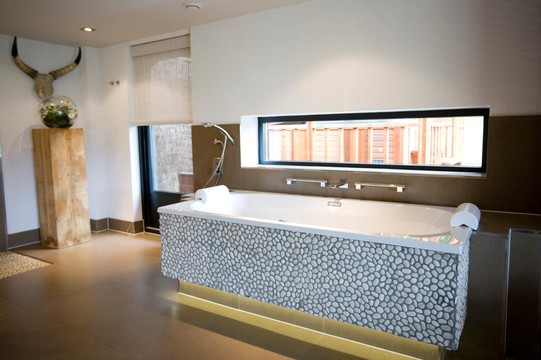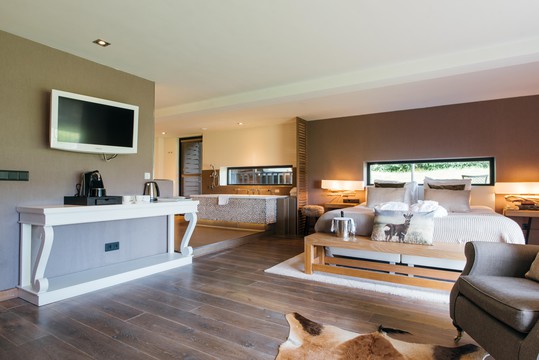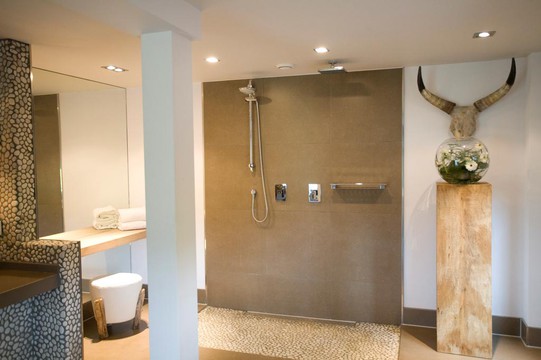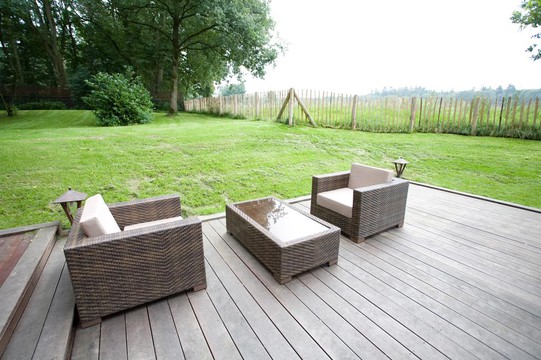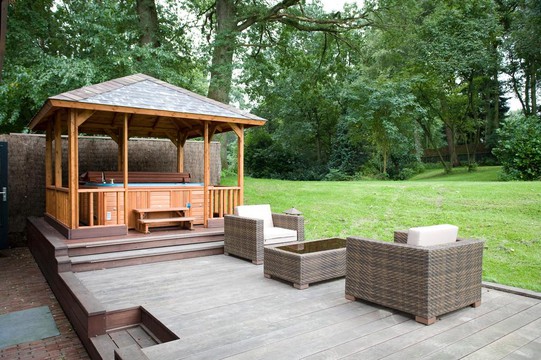 Beautiful, spacious hotel room equipped with a bubble bath and separate shower. From the room you walk straight onto the private terrace with jacuzzi. This room with atmosphere comprises a double bed, seating …